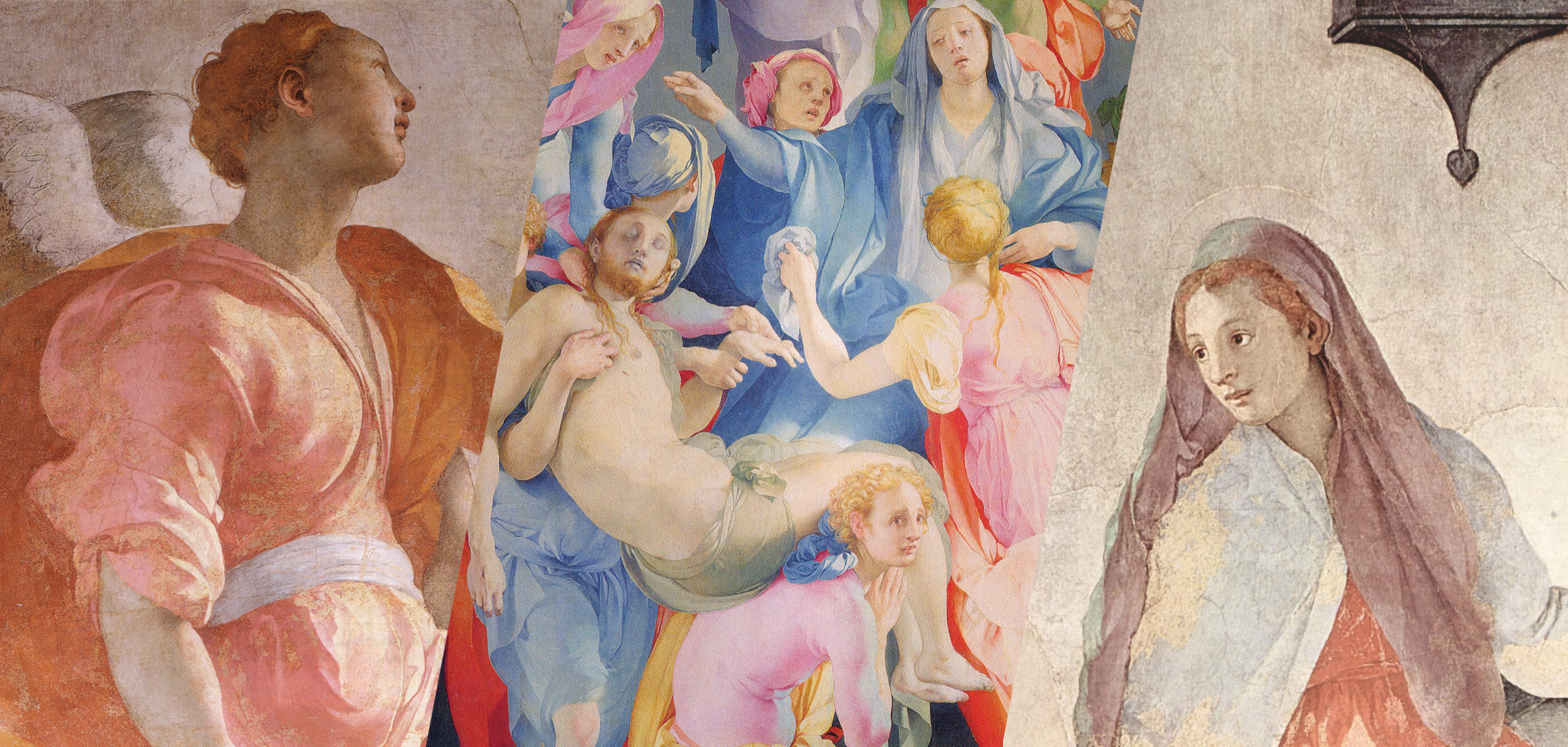 The restoration of the Capponi Chapel
The restoration of the Capponi Chapel in the Santa Felicita Church, founded by the Friends of Florence Foundation, recently came to a close. The works, which lasted about a year, involved the entire architectural complex and the extraordinary works of art contained in it.
Visitors will now marvel at the bright colours of Pontormo's Deposition and Annunciation fresco. They will finally be able to appreciate for the first time the decoration of the little dome, created by Domenico Stagi around 1770, which has resurfaced after over eighty years from under a layer of lime. Moreover, these restorations have given the opportunity to confirm the news handed down by Giorgio Vasari, according to which Brunelleschi created the model for the Santa Maria del Fiore Dome in the Barbadori Chapel.
The Capponi Chapels in fact, was built on the architecture of a pre-existing structure, the Barbadori Chapel, which was commissioned to Brunelleschi in 1420. The restoration revealed that at least part of the ancient dome created in this space by Brunelleschi was built with its famous technique of herringbone brick pattern, the same that allowed him to complete the far more impressive dome of the Florentine cathedral.
If you haven't done it yet, it is now the good time to go see all this newly found beauty!