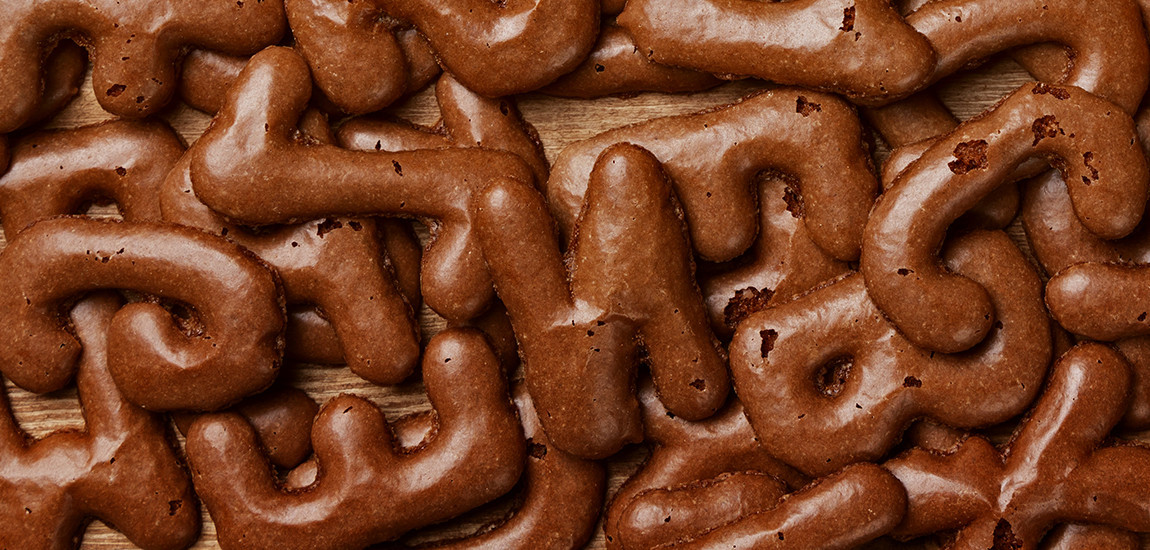 Recipes of the tradition: Florentine Quaresimali biscuits
In the period of Lent, that is from Ash Wednesday until Holy Thursday, in all Florentine pastry shops we find Quaresimali biscuits. Typical cocoa biscuits connected to the period of abstinence from animal-derived foods imposed by the Christian tradition, in respect of the days of fasting that Jesus observed in the desert. In fact, these very light biscuits do not contain butter, and eggs are a recent addition that was not included in the original recipe.
The invention of Quaresimali biscuits is generally attributed to the ingenious nuns of a convent located between Florence and Prato, during the 19th century. They created a tasty recipe suitable for the lean period, deciding to make biscuits in the shape of letters of the alphabet to recall the contents of the sacred scriptures and honor the words of the Gospel.
Quaresimali biscuits are, in fact, strictly "written" by hand and for this reason they are all different and show imperfections, which is actually a sign of quality.
Another, much less fascinating version, states that these traditional sweets were invented at the beginning of the last century in a Florentine confectionery factory.
Perhaps it is really so, but we like to imagine that the recipe was derived from the genius of the nuns who did not want to give up a few small sin of gluttony even in times of penitence.
Whatever their origin, the fact remains that the Florentine Quaresimali biscuits are really delicious treats, and once you open a packet you can only finish them all!
Here is the recipe for making them at home.
Ingredients:
150 grams of flour
3 egg whites
180 grams of icing sugar
30 grams of powdered cocoa powder
Grated orange peel
a pinch of salt
Sift the flour and sugar and add cocoa, grated orange peel and salt.
Meanwhile beat the egg whites until stiff and gently incorporate them into the mixture of dry ingredients.
Put the dough in a pastry bag and draw the letters of the alphabet on a baking sheet covered with baking paper. The letters must be well spaced because they will swell while cooking.
Bake in a hot oven at 150/160 ° C for about 10-15 minutes.
Now enjoy these light biscuits without any guilt!