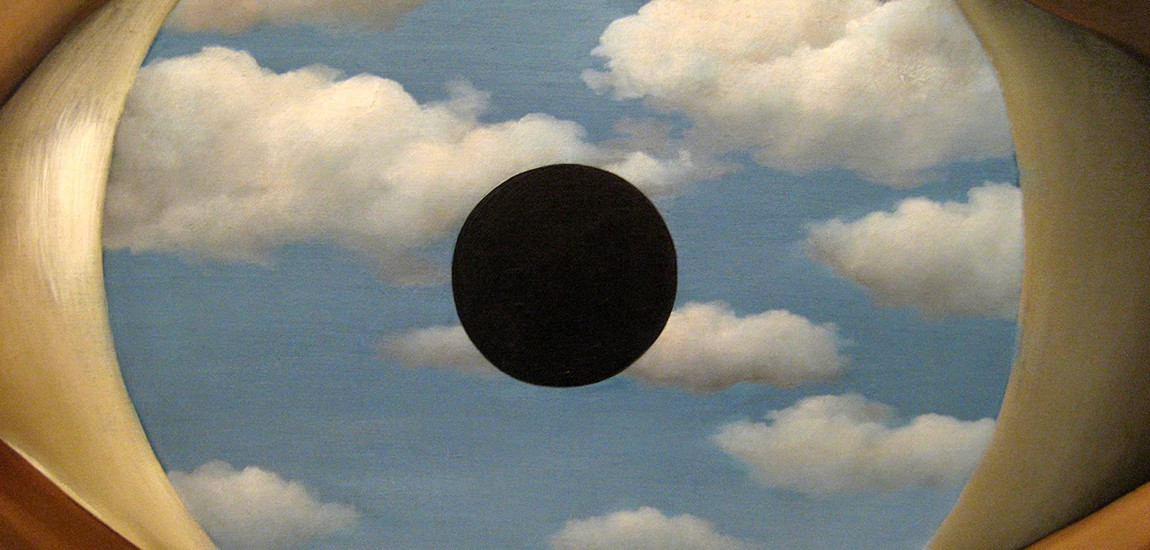 Inside Magritte's mysterious world
After Klimt, Monet, Van Gogh and Leonardo, it is René Magritte's turn to invade the baroque spaces of the church of Santo Stefano al Ponte. The multimedia exhibition dedicated to the Belgian artist, master of surrealism, will last until March 1st: Inside Magritte, conceived by Crossmedia Group and Hepco, directed by The Fake Factory, and curated by art historian Julie Waseige.
Magritte's universe is silent, mysterious, hypnotic, at times disquieting. It is no coincidence that the artist was also called le saboteur tranquille because he was able to insinuate doubts about what's real, representing a reality that constantly lets the unknown, the mystery, leak through.
"Everything is mystery in life" said Magritte. His world is one suspended between dream and reality, populated by men in a bowler hat floating in the blue sky above the city, humans with the head of a fish and their faces covered; eyes that observe us, birds, ships and flowers that become background, sea, rock, sky; giant apples floating in the air or invading a room, and finally the wallpaper-like multitude of soft white clouds, recurring elements of his paintings. All images well known of the twentieth century painting.
The exhibition itinerary, divided into chapters, follows the stages of the artist's career, and in a particular "experience room" the visitor will be able to live an immersive 360 ​​° experience: 160 images projected on walls and floors will alternate creating a unique dream flow in full HD, enveloping the viewer.

A fascinating exhibition that allows us to literally become part of the surreal and dreamlike world of a great artist. Definitely not to be missed!