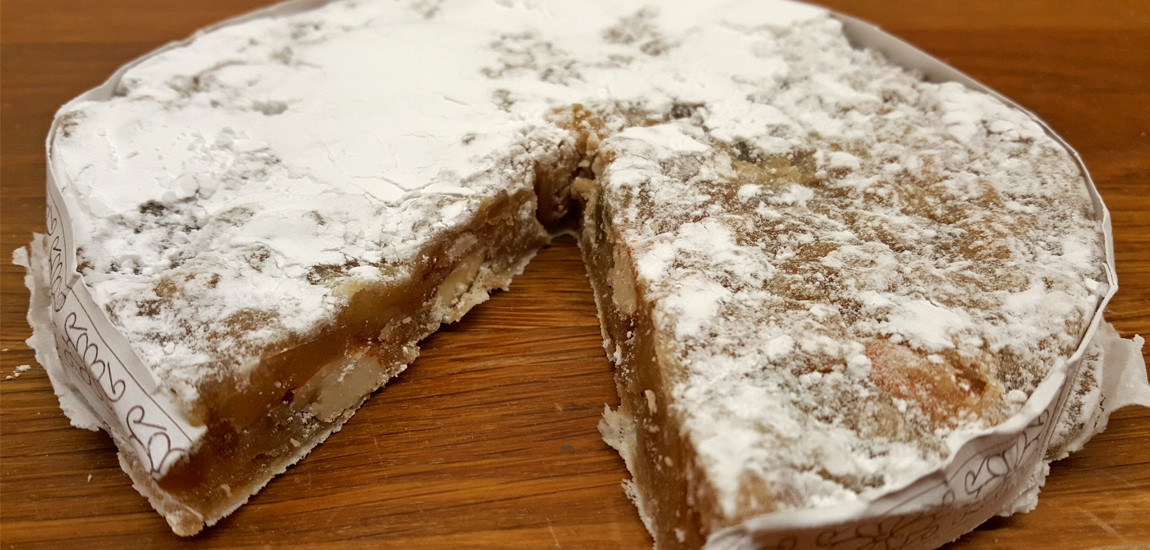 Recipes of the tradition: Panforte
One of the most typical desserts made in Tuscany - in Siena to be exact - is panforte. A spicy and sweet cake that is consumed during the Christmas period along with the well-known panettone. This dessert has very ancient origins, it is the direct descendant of the pan melato, which had been prepared since the Middle Ages. This was a simple focaccia made with water and flour whose recipe was subsequently flavoured adding honey and fruit. This way, the dough remained moist and acquired a certain sour taste, hence the Latin name of pan fortis, sour bread. A very spiced variant was also created and called panpepato, because in the dough, in addition to candied fruit and dried fruit, among the spices, there was pepper. We know that at least since 1206, the nuns of the Monastery of Montecelso, were used to receive as a tribute from the colonists of the convent "panes piperatos et melatos", that is, breads with honey and with pepper.
Spices at the time were rare and precious commodities, to which Siena, however, had wide access thanks to its strategic position on the Via Francigena. Panpepato was therefore a product reserved to the nobles, and became very popular starting from the 1400s. It was only in 1879, however, that panforte as we know it today was born. The panpepato recipe was modified on the occasion of the visit of Queen Margherita of Savoy to Siena for the Palio. A more delicate variant was created then, without melon in the dough, without pepper and dusted with vanilla-flavoured sugar.
The Panforte Margherita was born, and it has remained the most traditional and well-known version: a sweet dough with a fairly soft consistency, full of candied fruit, with a strong taste of cinnamon, nutmeg and cloves.
It holds all the flavour of Christmas, which is why we want to propose here the recipe to make at home, which can become a tasty gift to give to friends and relatives.
PANFORTE
Ingredients:
400 grams of cedar candied fruit
50 grams of orange candied fruit
350 grams of sugar
350 grams of almonds
150 grams of flour
5 grams of cinnamon powder
6 grams of coriander
3 grams of mace
a pinch of grunded cloves
a pinch of nutmeg
1 teaspoon of grounded peppe
Vanilla bean or vanilla aroma
Preparation:
In a medium sized pan, melt the sugar with a little water to obtain a thick but not caramelized syrup. Remove from the fire and add flour, finely chopped candied fruit, almonds, and the spice. Mix very well and pour the mixture into a floured round pan (if you can find it on the market, use a round host for the base) of such dimensions that the panforte is 2 cm high. Put in the oven at 180°C for about 30 minutes.
Once baked, let it cool, extract it from the pan and sprinkle it with icing sugar.
Panforte can be kept for long periods, in a cool and dry place.
Enjoy and Merry Christmas!