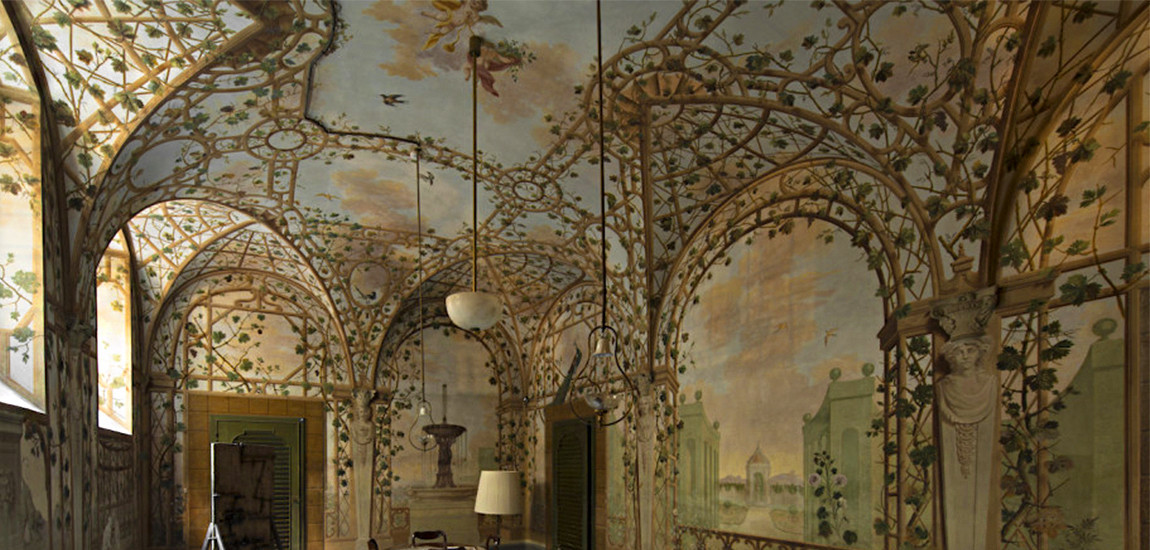 The charming Casa Martelli
Casa Martelli is one of those places that you'll visit and then ask yourself: "Why have I not been here sooner"?
This unique museum was created by one of the most influential families of Florence - the Martelli, bankers that rapidly rose to power, also thanks to their connection with the Medici.
In the XV century the family acquired their first property in Via Zanetti, a property that was modified and expanded over the years and became the example of XVIII century patrician home we can admire today.
In 1738 the house was transformed according to the taste of the period adding stucco decorations by Giovanni Martino Portogallo, frescoes, and paintings by Vincenzo Meucci, Bernardo Minozzi and Niccolò Conestabile.
The current museum is the result of purchases of art objects made throughout the centuries by the Martelli who were avid art collectors.
Their collection of paintings - that cover entire walls following a display trend of the XVII century - includes works by Piero di Cosimo, Domenico di Pace Beccafumi, Salvator Rosa, Luca Giordano, and Dutch paintings of the 1600.
The four galleries full of paintings are surely of great impact, just as it is the yellow living room, where walls and furnishings are covered in precious yellow silk produced in one of the factories that the Martelli family owned in Mugello.
But what really amazes visitors are the spectacular frescoes with tromp oleil effect decorating the walls in the powder room, that contains a bathtub surrounded by a forest decoration, and in the Sala Giardino d'Inverno (Winter Garden Room) that was created to remedy the fact that the house did not have a garden.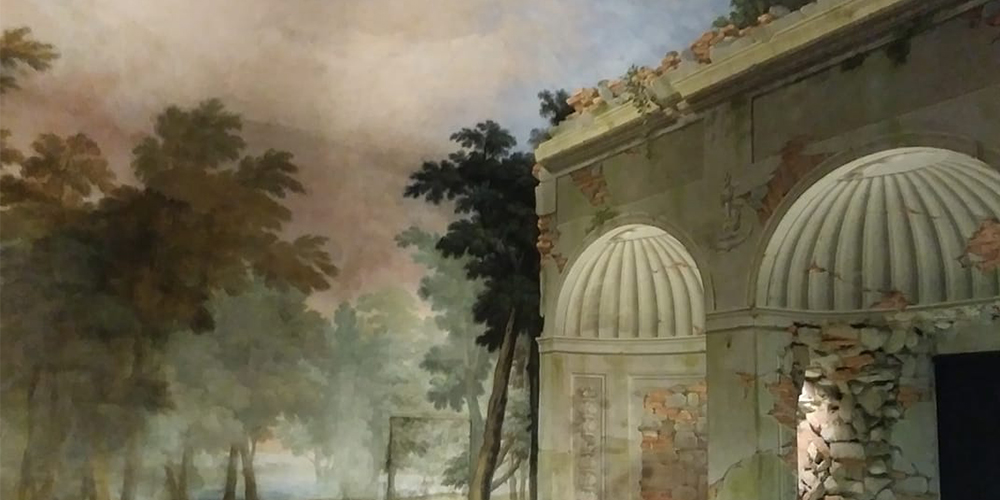 An interesting note about the building regards a little door in the courtyard that connects the house with the Basilica of San Lorenzo through a private passage. The Martelli family chapel infact, used to be in the basement of the Church and up untill the beginning of the XX century it contained the marble sarcophagus made by Donatello for Niccolò and Fioretta Martelli, now on display in the left transept of the Basilica, near the Annunciazione Martelli by Filippo Lippi.
Francesca Martelli, last heir of the family, lived in this house until 1986. Years later, the property was sold to the State unaltered, with all its furnishings and the great collection inside it.
The Museum of Casa Martelli was reopened after a careful restoration that brought it back to its original splendor.
Definetly another charming Florentine museum to add to your must-see list!