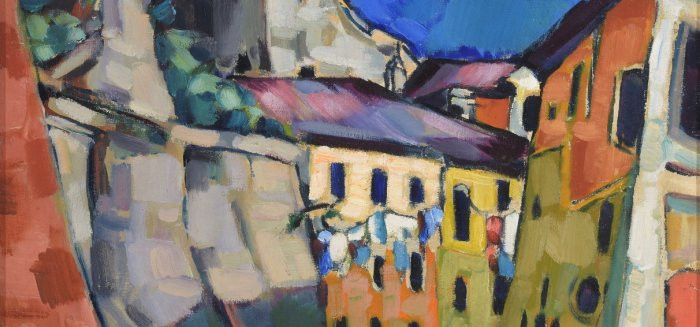 VISIONS FROM THE NORTH. ESTONIAN PAINTING FROM ENN KUNILA'S COLLECTION, 1910-1940
The VISIONS FROM THE NORTH exhibition (Novecento Museum, 4 March 2017 - 21 May 2017), curated by art historian Eero Epner, will host for the first time in Florence, works from one of the largest private collections of contemporary northeastern European paintings.
The paintings from the Enn Kunila's collection trace the origins and developments of modernity in Estonia, and show us the atmospheres, the colours and landscapes seen through the eyes of artists such as Ants Laikmaa, Elmnar Kits, Villem Ormisson, Endel Koks, Nikolai Triik and Herbert Lukk.
The works on display show a particular interest for landscapes and cityscapes, rather than the representation of the human figure, and are characterised by an intense chromatic experimentation.
A special section is devoted to Konrad Mägi, considered the first painter of modern Estonia. His works depicting a series of landscapes, from southern Estonia to views of italian cities like Rome, Capri and Venice inevitably catch the eye of the observer with their bright, vibrant colours, influenced by Post-impressionism and Fauvisme.
A beautiful exhibition you don't want to miss!

Opening hours (until 31st of March)
Mon - Tue - Wed - Fri - Sat - Sun | 11.00am- 7.00pm
Thursday | 11.00am – 2.00 pm

(from 1st of April)
on - Tue - Wed - Sat - Sun | 11.00am – 8.00pm
Thursday | 11.00am – 2.00 pm
Friday | 11.00am – 11.00 pm

Ticket full price € 8,50

for more information www.museonovecento.it