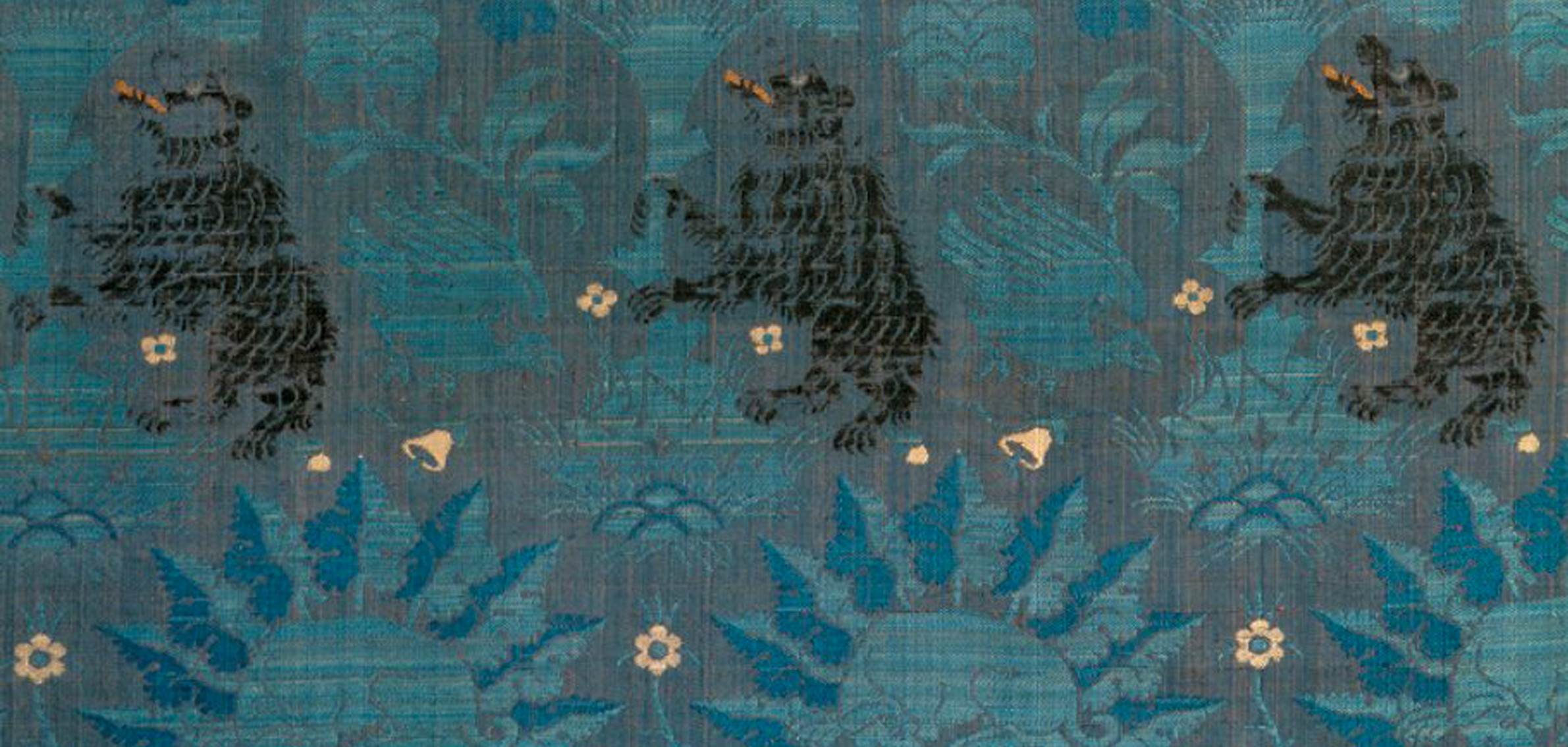 Textiles and riches in 14th-century Florence. Wool, silk and painting.
09-01-2018
In the XIV century, especially after the Black Plague of 1348, a rediscovered desire for life and consequently for luxury and splendor began to spread throughout Europe. In this period fashion as we know it today is born, and the quality of Florentine textiles reached a level of excellence as we had never seen before.
The processing of fabrics soon became a source of enormous wealth for the city as luxurious fabrics were required everywhere in Europe.
The corporations of Wool and Silk, the Art of Calimala and Por Santa Maria ended up holding great political power in the city and also became patrons of art.
The artists, in particular painters, found new inspiration in the fabrics and fashion of the time, represented in details in their works.
This was the beginning of a period of great magnificence and flowering of the arts in Florence.
The new exhibition at the Academia Gallery, conceived and curated by the director Cecilie Hollberg, focuses exactly on the importance of textile art in Florence in the XIV century for the economy, art and costumes of the society of the time.
The display is divided into thematic sections: first we find the so-called Mediterranean geometries that take inspiration from the Muslim world, followed by the textile products form the Mongolian Asia characterized by small plant and animal motifs and then we enter a universe of winged creatures with textile ornaments of Chinese influence. The sections that follows is dedicated to the drawings created for the luxury fabrics that would then be weaved and embroidered by experts in the field.
Then a curious section focuses on the so called Prammatica delle Vesti, a register that in 1343-45 listed all the items of clothing that Florentine gentlewomen were forbidden to wear.
The exhibition closes by anticipating the developments in fashion in the following century.
The display also includes several art pieces such as the great Crucifix of the late XIII century belonging to the Accademia Gallery and restored for the occasion, a silk and gold corsage that had been worn by Charles de Châtillon, Count of Blois, when he was killed during the Hundred Years War, and much more.
After you've admired Michelangelo's David, take some time to visit this exquisite exhibition and you will find that these magnificent textiles have nothing to envy to the great masterpieces of painting and sculpture.
Until March 18, 2018
Open: Tuesday - Sunday 8:15am-6:50pm; closed Monday.
Ticket entrance: 12.50 €