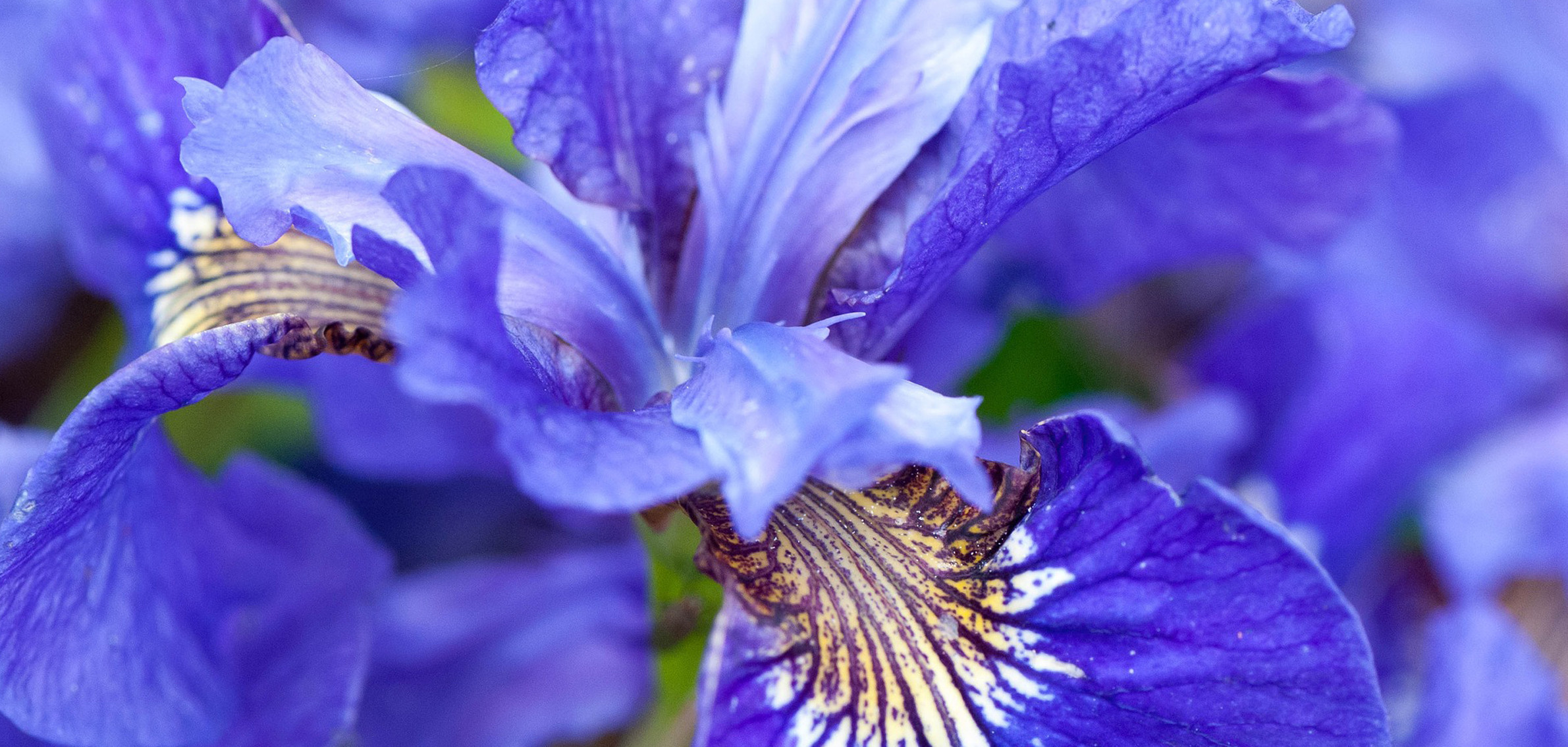 The Iris Garden
Florence is beautiful even in the rain, but when it shines under the spring sun it becomes something spectacular. It is then that you have to go out absolutely for a walk in the center, or along the bank of the river Arno or better still go to visit one of the beautiful gardens scattered around the city, which is often hidden behind the walls of historic buildings, or in places unexpected.
This is the case of the Iris Garden, which together with the Rose Garden Piazzale Michelangelo. Il Iris Garden is not easy to find because it is not clearly visible to passers-by arriving at the piazzale through Viale Michelangiolo. You need to know where to look.
The entrance is on the east side of Piazzale Michelangelo, nearby the drinks kiosk. Once you have crossed the entrance gate you will find yourself on a hilly terrain of about two and a half hectares, kept as an olive grove, which offers a wonderful view over the city.
The garden, which was created with the aim of hosting the "Premio Firenze", an annual International Competition for the best varieties of Iris, banned for the first time in 1954, is open all year round upon reservation, but only from April to May it is possible to visit it freely and in full bloom.
From April 25 to May 20, from 10.00 to 18.00, it is therefore possible to admire the 100 and more varieties of Irises present in the garden, which also houses an artificial lake. Some of the specimens are protected species, considered endangered. The winning specimens of the annual International Iris Competition are all present in the garden, but nobody has yet managed to create a completely red iris like that of the Florence coat of arms, a challenge that, for now, the botanical experts have not managed to win.
Here you can walk among stone paths surrounded by olive trees and flowers, relax on a bench reading a good book, and admire the view. A hidden oasis a stone's throw from the city center, that explodes with colors for only one month a year.
If you want to see the blooming of the irises, hurry up, you only have a few weeks!