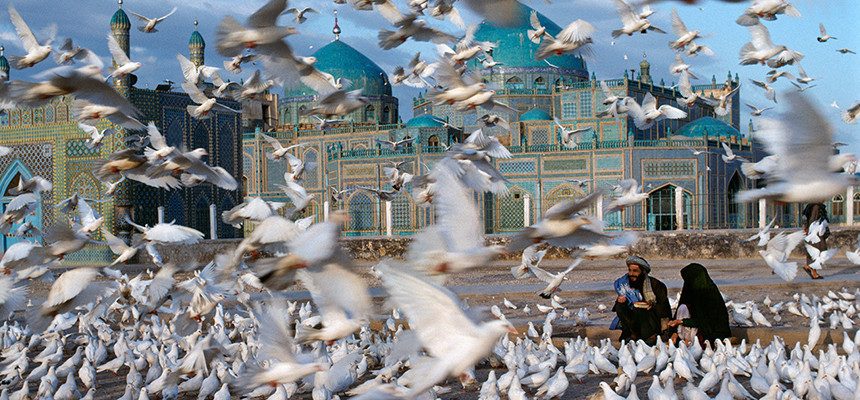 Steve McCurry's icons on display in Florence
16-06-2018
Until September 16th Villa Bardini will host the exhibition dedicated to one of the greatest masters of contemporary photography: Steve McCurry.
The retrospective entitled "Icons", counts 100 shots with which McCurry has immortalized the history of our times, made of war, poverty, sufferings but also a great deal of emotion, intensity and sweetness.
They're the most significant images shot by the American artist in the fourty years of his activity as a photographer, selected together with the curator of the exhibition, Biba Giacchetti.
A masterly use of color and composition in addition to the ability of capturing the very essence of the scene and of the people portrayed in it, granted the worldwide success of the American photographer; characteristics that we find in each one of the wonderful images displayed in this exhibition.
A room is dedicated to the black and white photographs shot among the refugees overwhelmed by the coup in Afghanistan, that made him famous starting his great career.
Inevitable presence in this exhibition is the portrait of the Afghan girl Sharbat Gula, whose face is now recognized all over the world. Within the exhibition there is also the film, produced by National Geographic, dedicated to the research that allowed to find that same girl, now an adult, 17 years later.
Furthermore, the catalogue of the exhibition, thanks to the tales of the American master, reveals us the stories behind his most significant shots: from the meeting with afghan girl, to the impromptu exhibition of Shaolin monks, to the Kuchi nomad leading his herd of camels.
Steve McCurry's exhibition takes the form of an exciting journey around the world, but above all a journey into the human soul through the lens of who has really seen humanity from up close.
Villa Bardini - Costa San Giorgio 2 and Via dei Bardi 1/red, Florence
Hours: Tuesday to Sunday, from 10.00 to 19.00
(last admission at 18.00) - Closed on Monday
Admission: € 10 ; reduced € 5
Photocredit: © Steve McCurry, Mazar-i-Sharif, Afghanistan, 1991