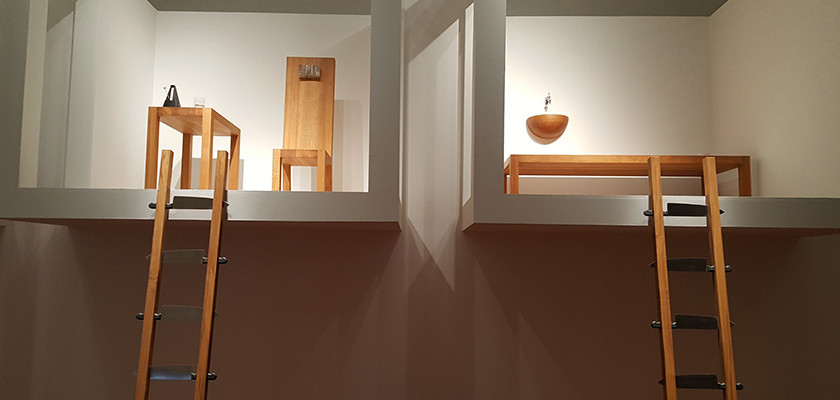 The Cleaner - Marina Abramovic at Palazzo Strozzi
The highly anticipated Marina Abramovic – The Cleaner exhibition inauguarted today at Palazzo Strozzi and will be open to visitors until January 20th.
There are several reasons because this is an event that you should not miss.
For starters, it is not only the first big retrospective dedicated to Marina Abramovic in Italy, but it is also the first exhibition at Palazzo Strozzi that sees a female artist as a protagonist. Secondly, it is Marina Abramovic we are talking about, the mother of performance art, the one woman who has constantly been trying to push herself to the limit in the name of art. Lastly, it is a very interactive exhibition, that will entertain and stimulate the visitors. You don't just get to watch the more than 100 works on display by the Serbian artist, but you will also be caught into the midst of her re-performances; you will get to try some interactive artworks and installations and even get to try exercises that are supposed to clear your mind, reminiscent of her study and practice of the meditation.
The Cleaner, refers to a specific creative and existential moment, a reflection by the artist on her own life: "Like in a house, you only keep what you need and you clean away your past, your memory, your destiny".
The exhbition retraces the main stages of the artist's careen, which began in Belgrado where a very young Marina Abramovic started to work as a figurative and then abstract painter. It is in the seventies that she begins to work with performances through the direct use of her body, exposing herself to physical and psychological resistance, as evidenced by works such as the series Rhythm (1973-1974) and Thomas Lips (1975).
Decisive for her career was the relationship with the German artist Ulay, met in Amsterdam in 1975, with whom she developed a very special bond, that was not only romantic but also professional. She stated that they became like a single entity, they were living and creating art in symbiosis.
The exhibition is composed of works from the 70s to today, including videos, photographies, paintings, installations and performances executed live by a group of performers selected and formed specifically for this occasion.
A unique event, undoubtly, and another great exhibition at Palazzo Strozzi!