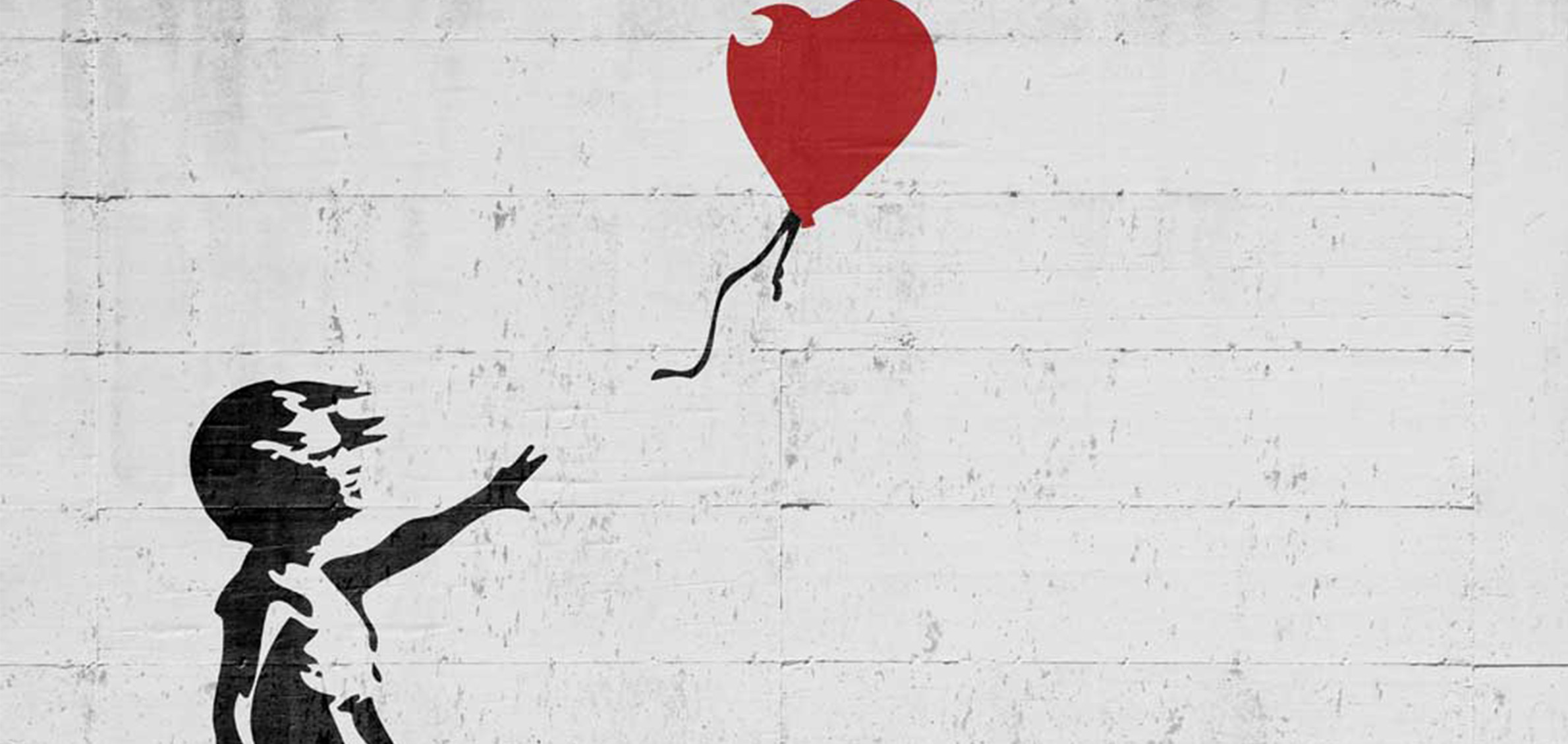 Bansky in Florence
19-10-2018
We don't know much about the real identity of the artist whose exibition inaugurated yesterday at Palazzo Medici Riccardi, except that he started his activity as a street artist in Bristol around 1990 and he goes under the name of Bansky. Rings a bell?
Someone has speculated he is actually a woman, others that he is not just one man but a collective of artists, what it is clear is that whoever he is he is very good at making the news.
Unsurprisingly, he recently has been a lot on the papers, thanks to the stunt he pulled at an auction on October 18th. Just after the gavel had dropped and his drawing, Balloon Girl, was sold, an alarm sounded and the canvas passed through a shredder hidden within the frame, distroying part of the work. Neverthless, the woman who won the bidding at the auction decided to go through with the purchase and Sotheby even released a statement that said that "Banksy didn't destroy an artwork in the auction, he created one", "the first artwork in history to have been created live during an auction".
His works, usually ironic and satirical, deal with issues such as the problems of society, homologation, media manipulation, war, pollution, child exploitation and the abuse of animals.
In a way, he can be considered Andy Wharol's heir, representing an evolution of the original Pop Art.
His typical dark humor is already revealed by the title of the exhibition at Palazzo Medici Riccardi: "Bansky. This is not a photo opportunity". The exhibition will display his most famous images, those that have gained the status of icon, recognized all over the world.
After the exhibition on Keith Haring, here's another one that will bring the general public closer to Street Art, which despite having become a recognized art form all over the world, continues to be considered by many just a form of vandalism. We definitely hope that an exhibition such as this one, will change these people's mind!