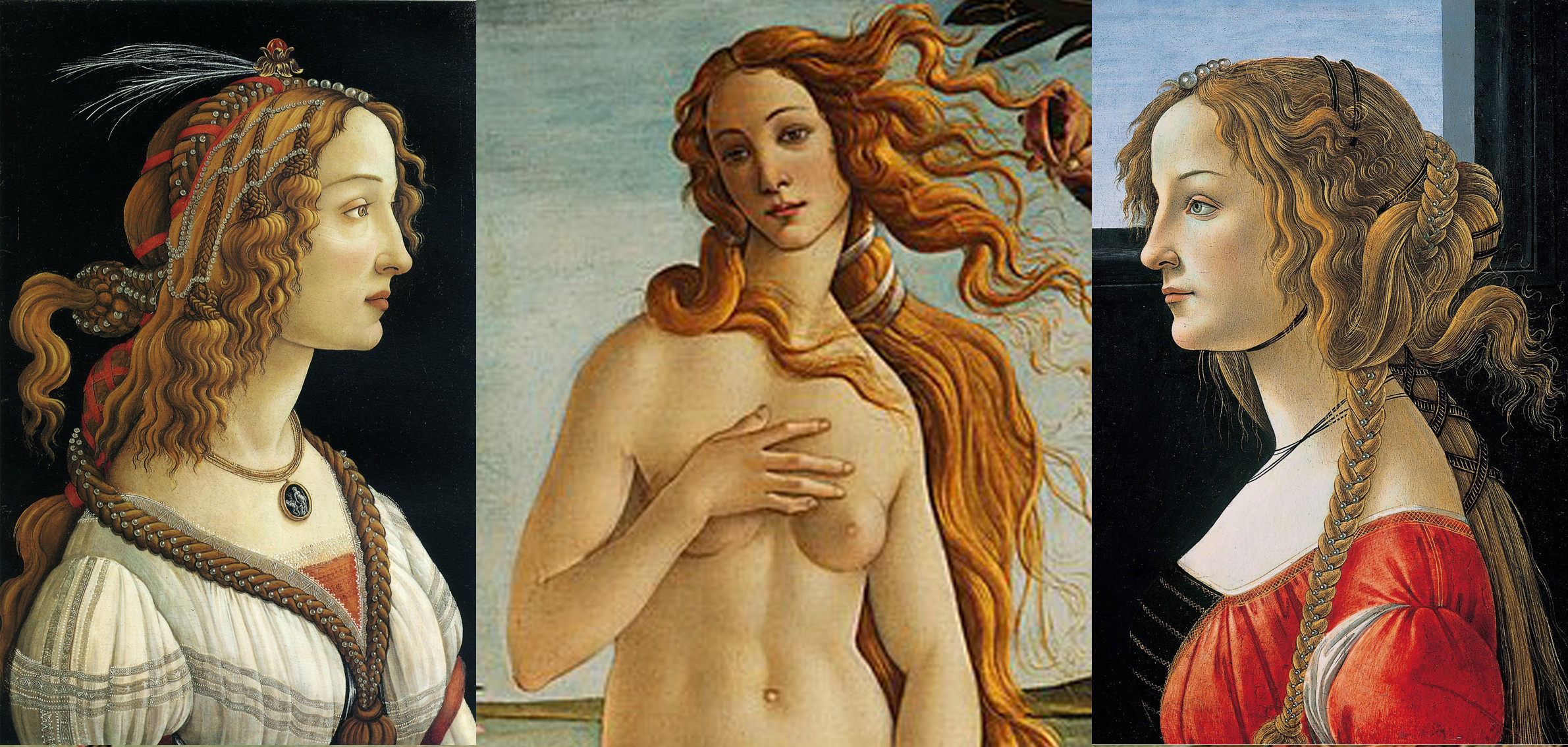 Simonetta Vespucci: Botticelli's muse
17-11-2018
Now that also the second season of the tv show Medici is over, we are left wondering about the real story of Simonetta Cattaneo Vespucci, the noblewoman considered to have been the muse of Sandro Botticelli. In the episodes of the tv series we see how Simonetta and Giuliano de Medici fall in love while posing as models for one of Botticelli's paintings, but as romantic as it is, the pair never had an affair. As far as we know, obviously. And we don't know much to say the truth.
We know that Simonetta Cattaneo, was born in 1453, in one of the most ancient noble families of Genoa and was married to the banker Marco Vespucci, a relative of the famous Amerigo, who gave the name to America. We know that at sixteen she had already moved to Florence and that she died at twenty-three, probably of plague. We don't know much else about her, except that she was a woman of extraordinary beauty.
It is undeniable the resemblance between Simonetta and the women in Sandro Botticelli paintings, which leaves us wondering…was there something going on between the two?
Sandro Botticelli and Simonetta, surely must have known each other, since they lived on the same street, via Nuova, and there's a theory behind the resemblance between the female figures in Botticelli's works and Simonetta. If this theory is true, is yet to be seen, though.
Many have speculated, in fact, that they were actually lovers or at least that Botticelli was in love with Simonetta.
Legend has it, that Botticelli asked to be buried next to Simonetta in the Ognissanti church, but the truth is his family tomb was already in Ognissanti, so was the Vespucci's, so it was inevitable that the two would be buried in the same church.
Was Botticelli really in love with Simonetta? It was never verified, and there is also to take into consideration the fact that at some point, in 1502, Botticelli was accused of sodomy…so, who knows, maybe he just admired her beauty only from an artistic point of view.
He must have believed her to be the most beautiful woman he had ever seen, if he kept on depicting her, or a woman amazingly similar to her, in all his paintings.
Her beauty must have been extraordinary indeed, because it also inspired the pen of Lorenzo the Magnificent, who wrote not one, but four poems for her after her premature death.
We will probably never know the truth, but we like to believe that this story had involved some kind of romance at some point. After all, art in itself is pure passion, is it not?