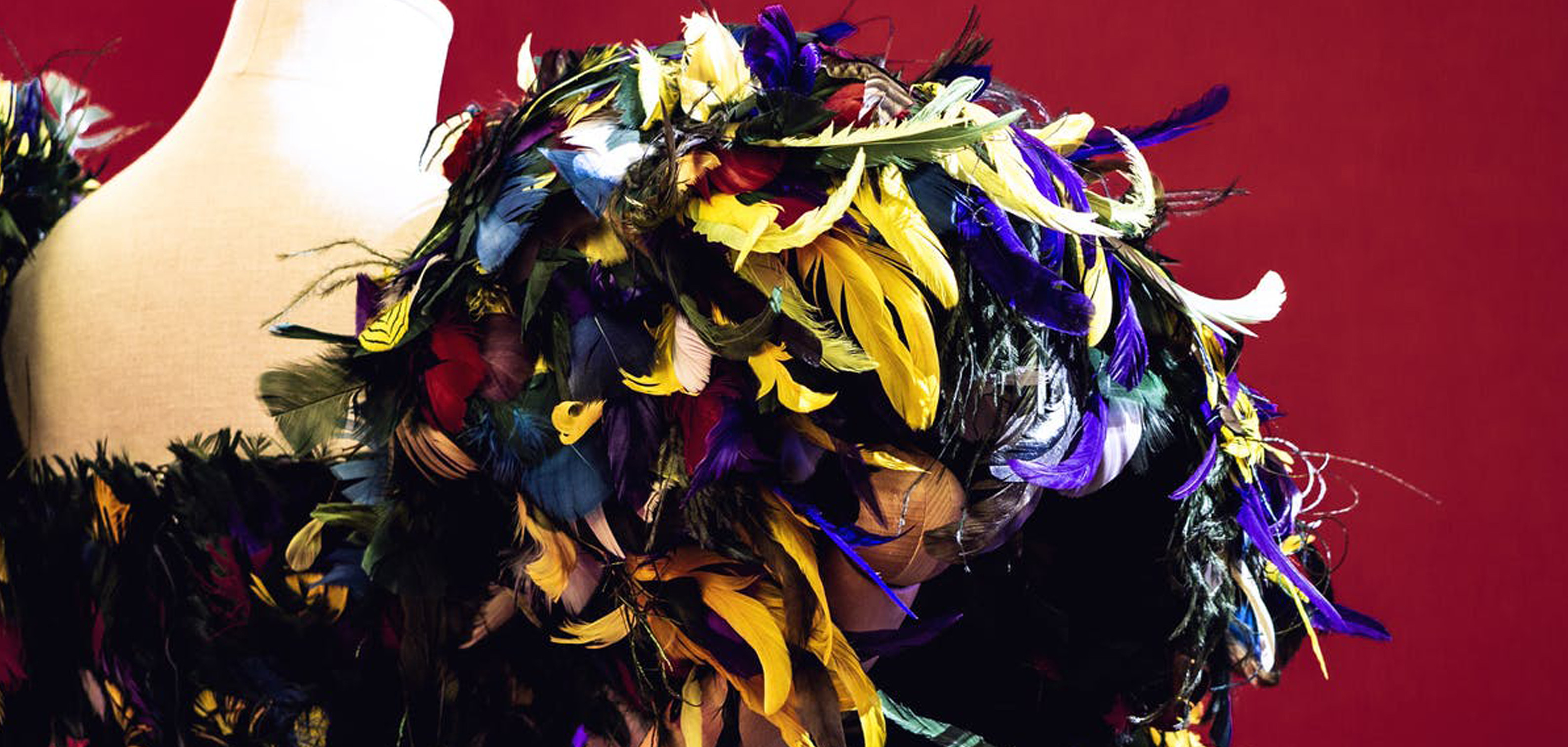 Animalia at Palazzo Pitti
11-01-2019
photo credit: © Antonio Quattrone
At Palazzo Pitti, fashion and zoology merge beyond the simple animalier, creating an imaginative and unusual natural history museum.
Almost 100 pieces of haute couture made between 2000 and 2018, compose the exhibition itinerary of Animalia, inaugurated on January 8 and open until May 5.
In the 18 rooms of the museum, we find wonderfully eccentric dresses borrowed from the most famous fashion houses, including Dolce & Gabbana, Saint Laurent, Roberto Cavalli, Prada, Valentino, Armani, Christian Dior and also Cartier jewelry.
Expert combinations of shapes, different materials and textures produce dresses, jewels and accessories inspired by the animal world and nature, where feathers, scales and leathers reign.
Alongside these, are those animals and natural elements from which they took inspiration, such as shells, corals, fish, lobsters, spiders, swans, hedgehogs, parrots, snakes, crocodiles, insects and butterflies; but also drawings from ancient bestiaries and pages of medieval tacuina sanitatis.
So no leopard spots, or zebra stripes, but much, much more. High fashion items that stimulate our imagination and amuse with unusual shapes and bright colors.
For anyone passionate about fashion or nature, this is certainly an exhibition not to be missed.