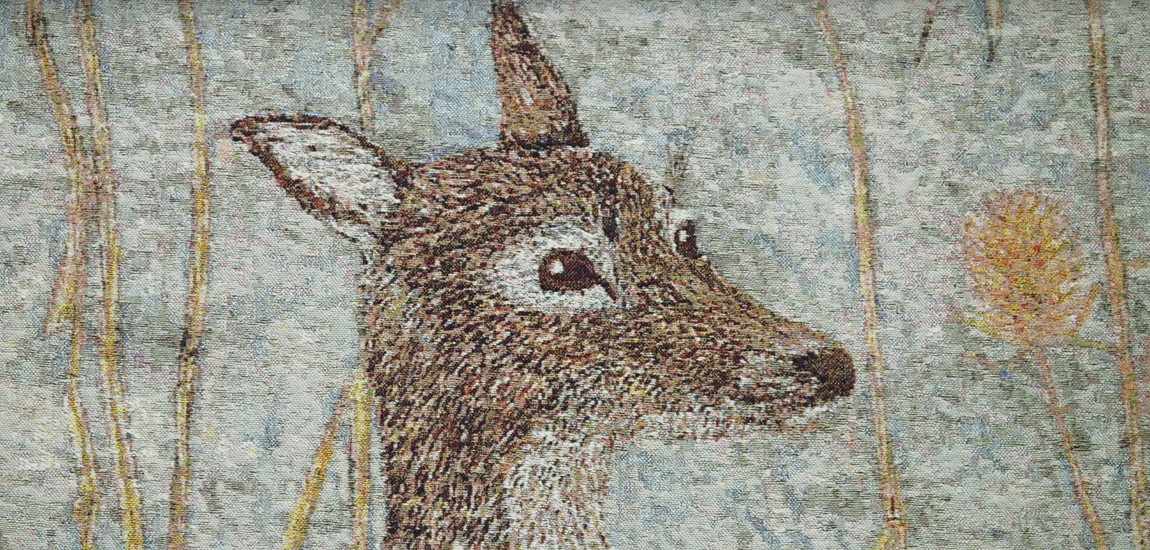 What I saw on the road - Kiki Smith in Florence
23-03-2019
Drawings, sculptures and highly refined jacquard cotton tapestries constitute Kiki Smith's exhibition at Palazzo Pitti.
The German artist, whose work has always been animated by a strong feminism and social commitment, now reflects on the universe, on female and animal nature, in a series of works that have a dreamlike and magical flavor.
Thus, the sculptures in aluminum, bronze and gold leaf become humans, plants and animals and the female body always at the center of the work, appears fragile but endowed with an immense inner strength.
Kiki Smith's gaze on the world, though disenchanted, appears kind and thoughtful, with a special consideration towards all the fragile creatures that men must learn to respect; it is clear the human's need to find a balance with nature from which we takes much more than what we give.
Magnificent and precious the tapestries, which wink at the Florentine Renaissance production on one side, and tell tragic fairy tales for adults of symbolist taste, on the other: figures suspended in between starry skies, forests of leaves and branches are accompanied by wolves, foxes, fawns, bats, snakes and insects.
Works with a gentle and fabulistic touch that make one reflect and leave a deep sense of wonder in the visitor of the exhibition.
"What I saw on the road" will be open until June 2 in the spaces of the Andito degli Angiolini in Palazzo Pitti.