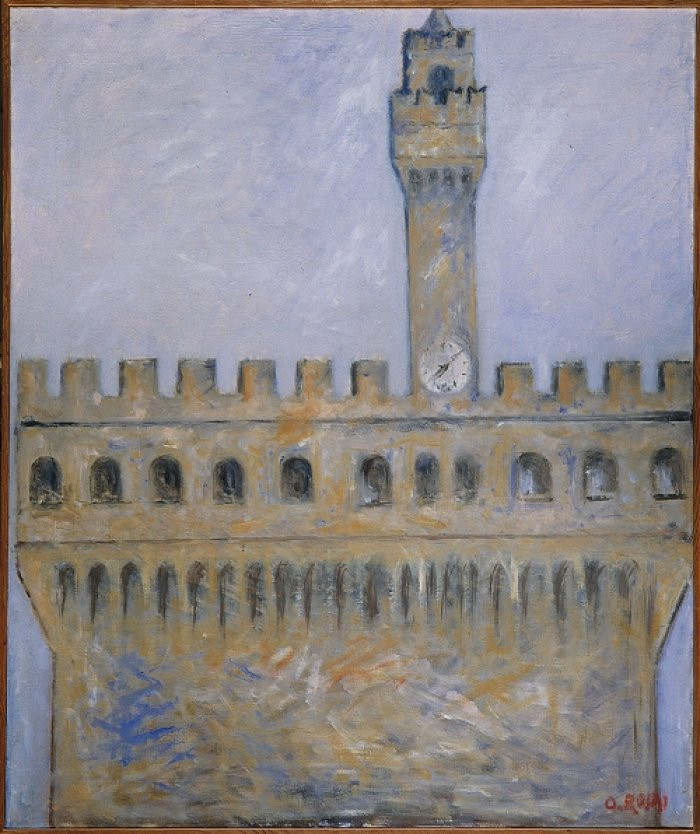 La Firenze di Ottone Rosai
Palazzo Vecchio tells about the city
The Florence of Ottone Rosai
march 2012 - march 2013
Palazzo Vecchio, Piazza della Signoria, Florence
La sezione temporanea di Tracce di Firenze si inaugura con l'omaggio a uno dei massimi esponenti dell'arte del Novecento, il pittore fiorentino Ottone Rosai (1895-1957).
Palazzo Vecchio, Piazza della Signoria
www.museicivicifiorentini.it/palazzovecchio
for information: 055-2768224 055-2768558
info.museoragazzi@comune.fi.it
www.palazzovecchio-museoragazzi.it
Ottone Rosai was one of the most important Florentine artists of the \'900, the protagonist of the movements of his time, famous for his views of the streets and monuments of Florence, some of which are presented in this exhibition. The works, collected from the Gli amici di Rosai (1949-1955) and La Firenze di Rosai (1951-1954), series donated by his family to the city of Florence after his death, are portraits of the artist against the background of Florentine monuments and views of the city with their sketches, subjects treated with the lyrical and dreamy vision that features the works of this painter.