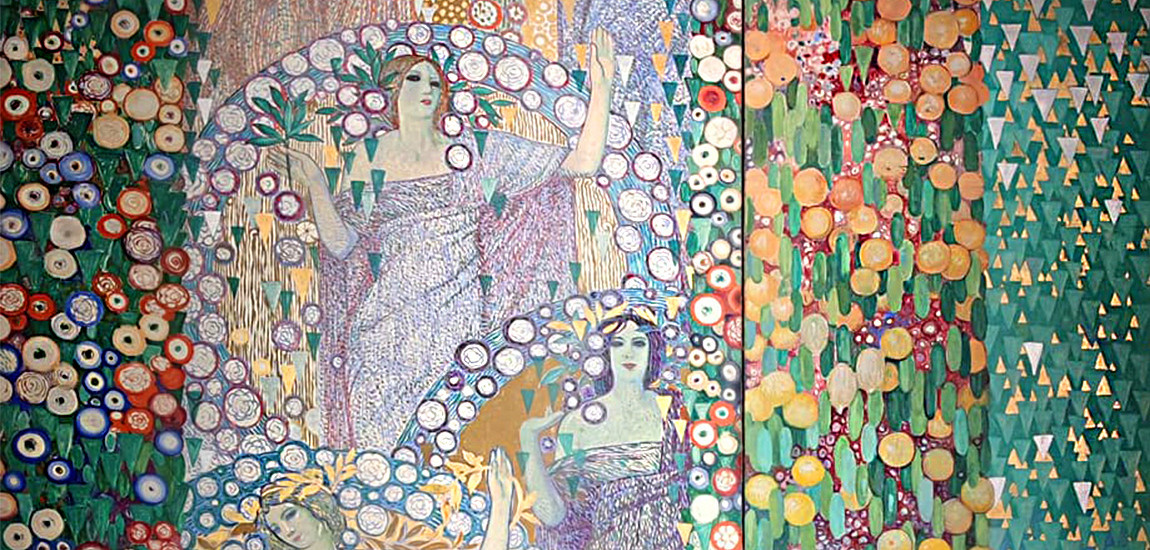 Galileo Chini at Villa Bardini
Villa Bardini reopens after two years, with the exhibition entitled Galileo Chini and European Symbolism. The exhibition, dedicated to the greatest Italian interpreter of Liberty modernism and one of the major exponents of Symbolism at European level, focuses on the artist's first twenty years of career, which made him famous internationally.
Chini's works are placed side by side with the art that inspired them or that is inspired by them, with works by Auguste Rodin, Gustav Klimt, Max Klinger, Aubrey Beardsley, Giovanni Segantini, Odilon Redon, Ferdinand Khnopff, Félix Vallotton, Pierre Bonnard and many others.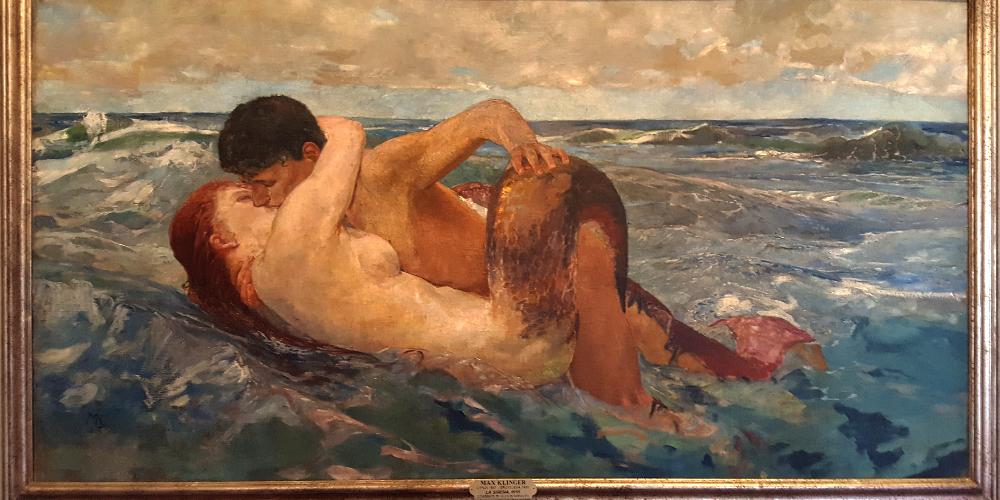 Max Klinger, The siren, 1895
In 1914 Chini was commissioned to decorate the central hall of the Venice Biennale's Expositions. On this occasion he paints La Primavera, a work of Klimtian inspiration, composed of vertical panels, with floral decorations and women dressed in peplums.
The Florentine artist, painter, decorator, graphic designer, was also an exceptional ceramist, who exquisitely interpreted the Art Nouveau taste. He founded already in 1896, a ceramic factory called Arte della Ceramica, and later Fornaci San Lorenzo, which soon became famous all over the world. He made not only ceramics, but also stained glass and interior furnishings.
On display are some of his works to be considered masterpieces of early 20th century European ceramics, such as the "pre-Raphaelite" vases, the cache-pot with chameleons and the red-luster vase with trees.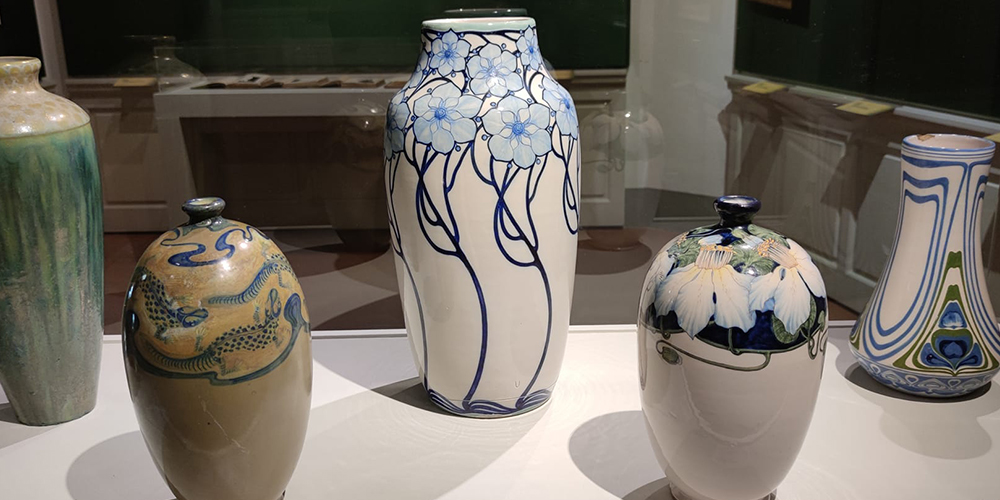 Galileo Chini was a polyhedric artist and the refined and eclectic exhibition at Villa Bardini reflects this multifaceted nature of his, with 200 works including paintings, drawings, illustrations and ceramics.