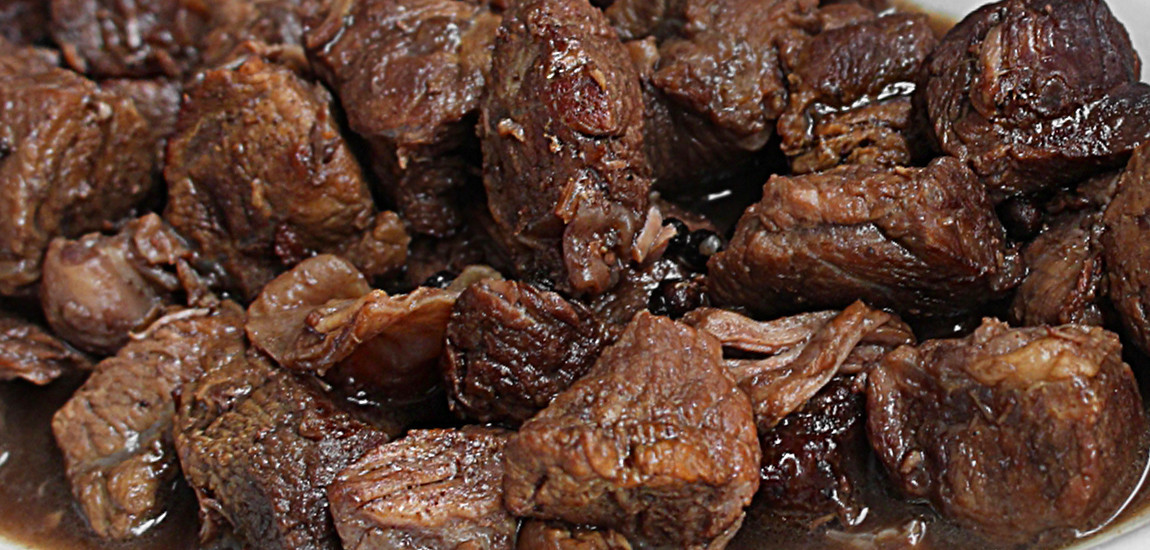 Recipes of the tradition: Peposo dell'Impruneta
Today we offer you a truly delicious and substantial dish of the Tuscan culinary tradition: Peposo dell'Impruneta.
This recipe, originally from Impruneta, a village in the hills near Florence, is similar to a stew and takes its name from the copious amount of pepper that is used in its preparation. This spice was traditionally used to cover up the unpleasant smells and flavours of badly preserved meat, a rather common problem in the past when there were no refrigerators.

The origin of this dish dates back to after the fifteenth century, when spices ceased to be a luxury ingredient that farmers could not afford. In particular, it seems that the recipe is to be attributed to the fornacini, the workers involved in firing bricks, originating mostly from Impruneta, an area famous for the production of "cotto" (terracotta) for vases, jars, tiles, etc.
Apparently, the fornacini used to prepare this dish in terracotta pans placed at the mouth of the kilns in order to cook the meat slowly for about 5 hours.
Despite the large amount of pepper, Peposo is a very light and healthy dish, it is very fragrant and with a truly characteristic flavor.

It is said that Brunelleschi was a great lover of this dish, discovered during the construction of the famous Dome of the Duomo in Florence, when he came into contact with the fornacini from Impruneta who worked on the site. Try the recipe yourself and you will understand why Brunelleschi had a soft spot for Peposo!

PEPOSO DELL'IMPRUNETA
Ingredients for 6 people:

1 kg of beef muscle (with veins of fat and calluses)
12 cloves of garlic
3 glasses of red wine
1 tablespoon of tomato paste (optional)
salt and pepper to taste

Cut the muscle into pieces not too small, like it is done for a stew, and place them in a baking dish with the peeled garlic cloves left whole, wine, salt, tomato paste dissolved in water (optional) and two tablespoons of ground black pepper. If the meat you have does not have a lot of fat, add also 4 tablespoons of oil.
Add hot water or broth to cover the meat and bake at 160° C for about 3 hours. Stir occasionally and add a little hot water or broth if necessary.
The result should be a very soft, well-retired and creamy stew.
Sprinkle with freshly ground pepper and serve.

Serve this dish at a dinner with friends or during the holidays, you will surely make a great impression!