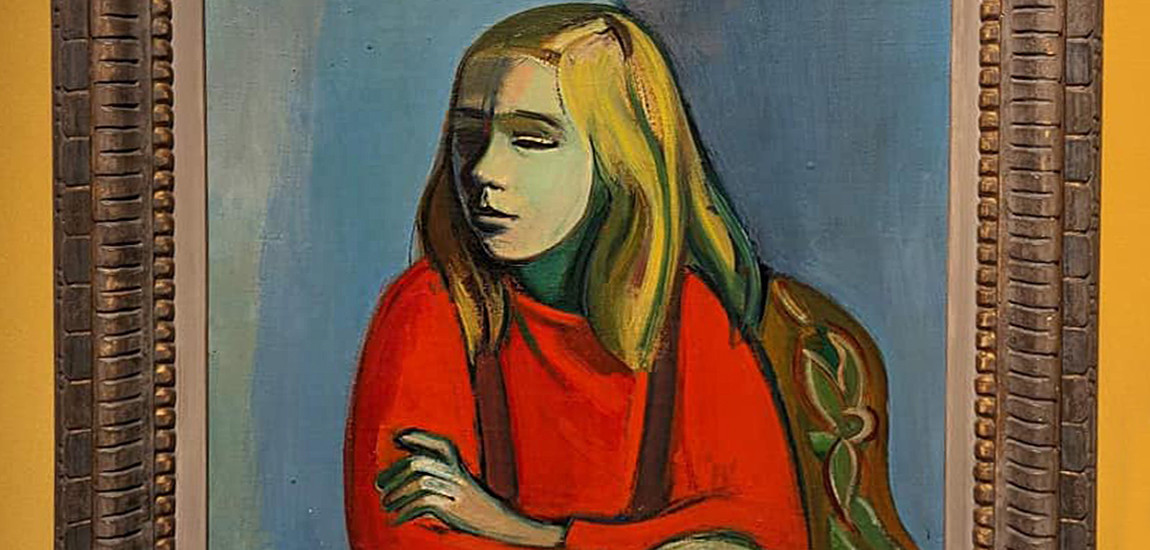 "Rudolf Levy (1875 -1944). Work and exhile" at Palazzo Pitti
The Uffizi Galleries pay homage to the expressionist painter, Rudolf Levy, with a retrospective that traces the tormented life of the artist.
After fighting in World War I, Levy moved to Berlin, where he held his first solo exhibition in 1922. The nightmare of Nazi persecution led him to travel the world, always on the run and looking for a safe home where to settle down. In Spain, in France, in the United States and again in Europe, in Italy, where he lives in Ischia in Rome and finally in Florence.
Here he finds serenity for a couple of years, and in his home in Piazza Santo Spirito he lives his most prolific period, producing over fifty paintings, including still lifes and portraits.
Unfortunately, that of Florence was also the last period of his activity. After the German occupation, on 12 December 1943, Levy was arrested because he was a Jew and taken to the Murate prison. Shortly afterwards e was transferred to Milan, on 30 January 1944 he was taken on a train to Auschwitz where he met an unjust end.
He was 68 years old, too old to do useful work at the concentration camps, he was immediately taken to the gas chambers.
A nightmare lived by millions of people and that year after year we try not to forget.
The exhibition at Palazzo Pitti aims to do just that, paying homage to an excellent painter we don't talked about enough of.
There are 47 works on display, articulated in 3 sections. The first part starts from his early works, in which is evident the influence of Matisse, his teacher in Paris. The second collects the works prior to the period of persecution and the third section includes the paintings made from 1933 onwards.
Despite the dark historical period in which Levy lived, his work, greatly influenced by Cézanne and Matisse, is full of colour. His landscapes are bright and airy and his still lifes colorful and impressive. However, his torment seems to leak out from the dark looks of the subjects of his portraits, who all seem to hide a secret, a story that is difficult to tell, perhaps becoming a mirror of the artist's soul.