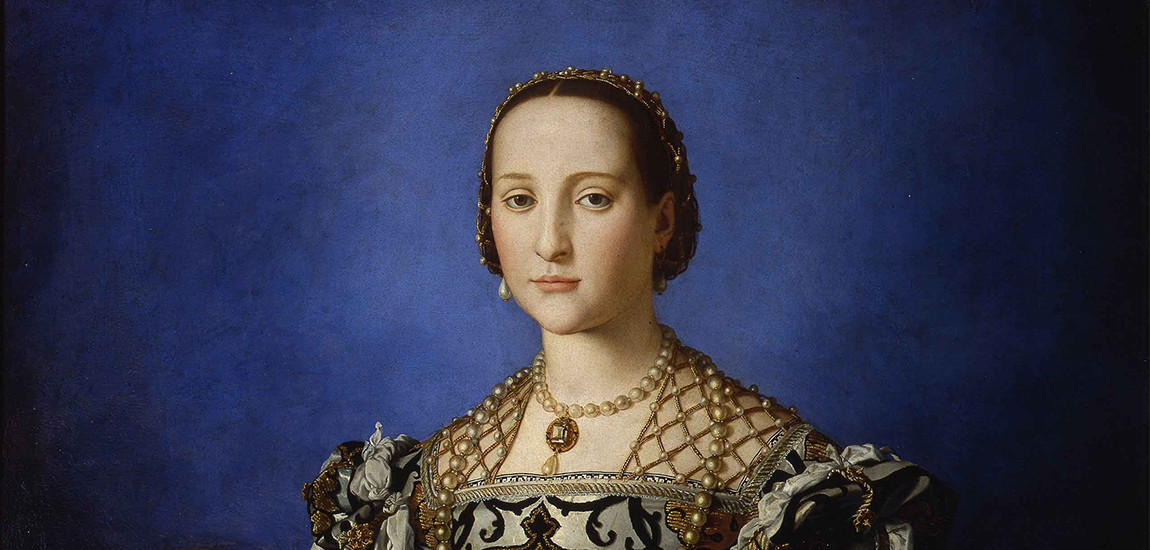 Eleonora of Toledo, protagonist at Palazzo Pitti
Eleonora di Toledo and the invention of the Medici court in Florence, is the current exhibition at Palazzo Pitti, curated by Bruce Edelstein, art historian and professor at New York University Florence, which pays homage to the wife of Cosimo I de' Medici. Spanish noblewoman of great charisma, Eleonora of Toledo was one of the most important female figures of the Florentine Renaissance. She was a woman ahead of her time, a lover of luxury and fashion, a patron like her husband, and contributed to the development of the Medici family.
Paintings, tapestries, jewels, clothes, drawings and sculptures: the over 100 artworks on display are exhibited on the ground floor of Palazzo Pitti, once the home of Eleonora herself, and divided into 7 sections, each dedicated to an aspect of the Duchess's personality.
The exhibition tells us about Eleonora's childhood at the court of Naples, her wedding with Cosimo I in 1539, the eleven children she had with her beloved husband, the support that the noblewoman gave to the artists of her time, such as Bronzino, Vasari , Bachiacchia, Salviati and Stradano, and also of her interest in the products of the Medici tapestry manufactory, founded by Cosimo I in 1546.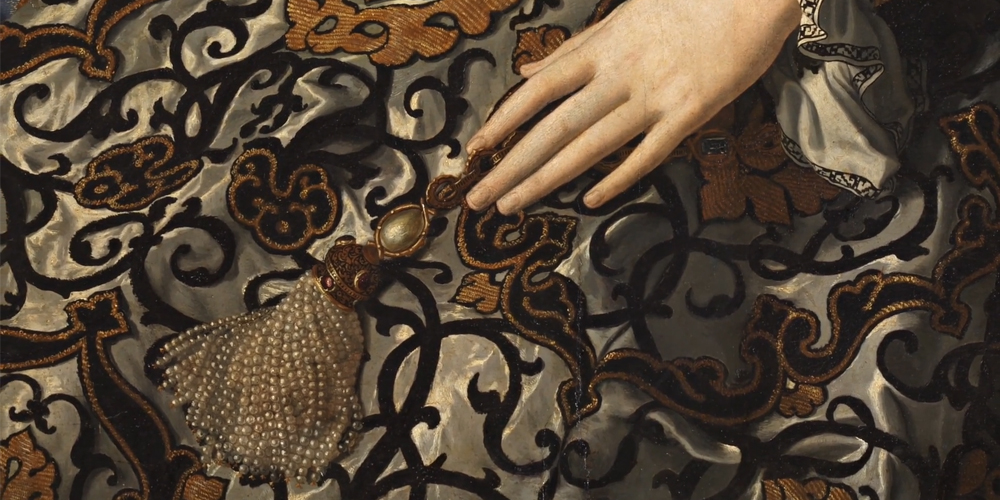 Particular importance is given to the section entitled Queen of Fashion in sixteenth-century Florence, which illustrates how Eleonora contributed to the transformation of fashion in Florence, personally choosing the clothing of her children, her husband and the entire Florentine court, drawing inspiration from that of the Neapolitan court of Don Pedro of Toledo, her father.
The protagonists of this part of the exhibition are the two double portraits depicting Eleonora with her son Francesco and her second son Giovanni, both masterpieces by Bronzino.
The portrait with her son Giovanni is perhaps the absolute masterpiece of the exhibition, and shows us Eleonora in her most precious dress, representing the splendor and power of the Medici. It is one of the most beautiful and precious dresses that has ever been woven in the history of textiles.
Not only that, even the details of the dress, such as the belt and the jewel tassel are of particular relevance. Above all the tassel, an unprecedented element in the panorama of Renaissance jewelry.
Finally, the exhibition reminds us of the indelible mark left on Florentine soil by Eleonora, to whom we owe the creation of the Boboli Gardens, one of the most illustrious examples of 16th-century Italian gardens, today a World Heritage Site.