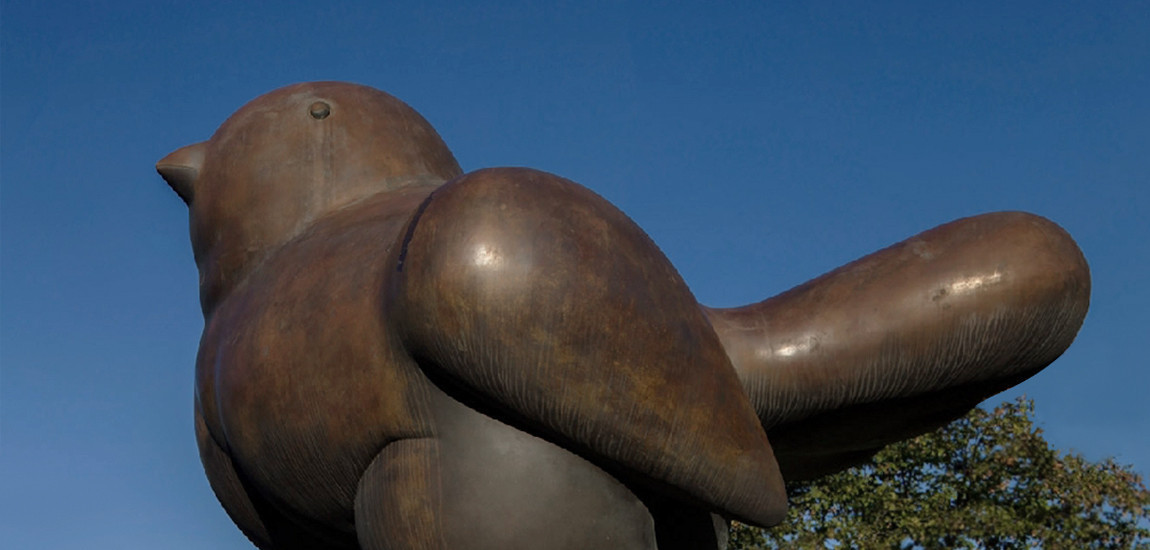 The abundance of the form in Botero
The style of Fernando Botero Angulo, characterized by subjects with dilated and full forms, of caricatural appearance, is absolutely unmistakable.
The artist developed this style in the 1950s after painting a "fat" mandolin in a still life with mandolin. Since then he will continue to paint men, women, animals and inanimate objects, expanding their form and making them very voluminous and rounded.

The Colombian artist showed an interest in art already as a child, he was fascinated by the baroque architecture and the illustrations of the Divine Comedy and at just 16 years old he drew the illustrations for the supplements of "El Colombiano", the most important newspaper of his hometown .
Little appreciated in his homeland, Botero traveled a lot trying to establish himself as an artist. In Italy he came into contact with his first source of inspiration, the masterpieces of Giotto and Andrea Mantegna, in New York he discovered abstract expressionism which would greatly influence his style, in Paris he began to work more assiduously on sculpture and again in Italy he produced numerous marble sculptures in his studio established in Pietrasanta, which allowed him to stay close to the marble quarries.

The artist had 4 children from different marriages, but in 1974 he tragically lost one of them, Pedro, in a car accident. On this occasion the painter himself lost a phalanx of his right little finger, which led him to often sculpt enormous hands.

His works are distinguished by two main characteristics: the "overwight" subjects and the emotionless nature of the characters.
His subjects all appear to be impassive, cold, emotionless. Botero explains that he deliberately tries to distance himself from the characters in his works, depriving them of a moral and psychological dimension and focusing instead on color and abundant shapes.
In regards to why he paints and sculpts "overwight" figures, the artist states that he paints and sculpts volumes and is interested in the sensuality of form.
It is therefore all a question of sensuality for Botero. The abundance of color and volumes is nothing other than an exaltation of sensuality and life itself.

Many interpret the obesity of Botero's subjects also as an ironic criticism of modern society which always seeks abundance, sometimes to the point of excess.
In a works like the Paloma, a bronze dove weighing 1 and a half tons, 2 meters and 40 centimeters high, there actually seems to be some irony too.
A small and light animal like the dove is represented as the opposite of itself. For sure it will never be able to fly as heavy as it is. At the same time, however, the abundance of this bird makes you smile and pleases the eye.
The work was exhibited in 1999 in Piazza della Signoria, in the Uffizi square and in the Sala d'Armi of Palazzo Vecchio. Subsequently, the statue was relocated to via del Termine, right in front of the Florence airport.

Although society harshly judges being overweight, Botero's characters are pleasant to look at and acquire a dignity all their own. So absolutely solid and stable in space, they also manage, despite their emotional coldness, to convey a feeling of comfort in the viewer, who instead of judging the full and abundant forms remains fascinated by them.