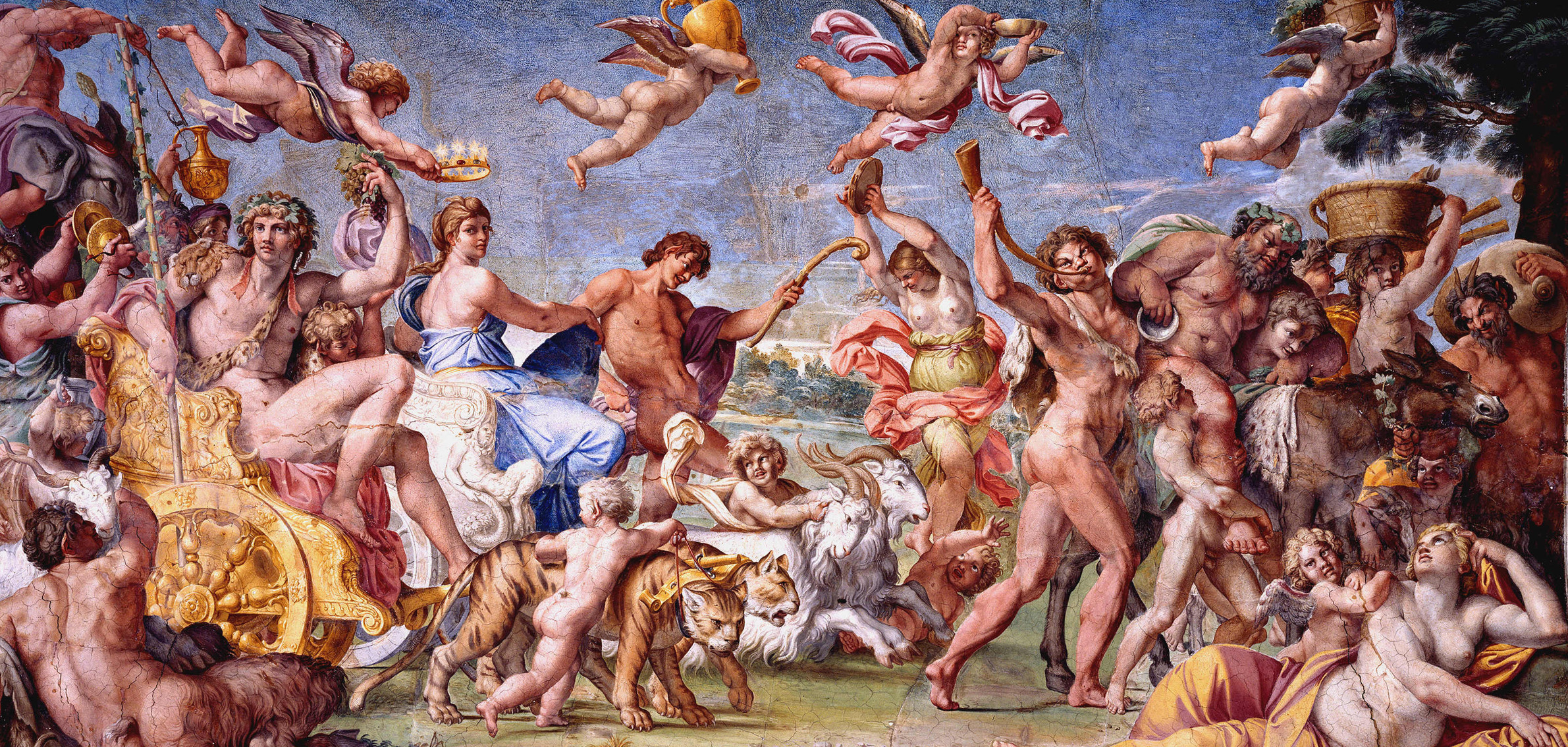 Chi vuol esser lieto sia! Lorenzo il Magnifico's Carnival
13-02-2018
Quant'è bella giovinezza,
che si fugge tuttavia!
chi vuol esser lieto, sia:
di doman non c'è certezza.
"How beautiful is youth, / though quickly it does flee! / be happy if you want to: / for tomorrow may not come"
This is what Lorenzo il Magnifico wrote in the opening of his famous poem, Triumph of Bacchus and Ariadne, composed in occasion of the Carnival of 1490.
It is certainly the most famous of his carnival songs and the most beautiful.
He writes of joy, of love and the pleasures of youth, and incites people to have fun. Yet, we can also sense a bitter note. Lorenzo acknowledges the fact that time is fleeting, that the happy, carefree years of youth will soon be over and there might be no tomorrow: death is inevitable.
There is power in this song. The poetic lyrics of his "canto carnascialesco", ring with truth and at the same time manage to make you forget about what may come and want to enjoy the moment.
After all, Lorenzo was not called "the Magnificent" for nothing. He really was a brilliant man, in many aspects.
Born in 1449 the son of Piero de Medici, he assumed the role of leader in the Republic of Florence at the age of twenty alongside his brother Giuliano, after the sudden death of his father.
He was a politician, a banker, a patron of the arts and an artist himself.
He had a decisive role, of innovator, in Carnival celebrations, inaugurating the genre of carnival songs.
Among the many songs he wrote, it does not surprise that the Canzona di Bacco (Song of Bacchus) has rooted itself in the heart of the Florentines and has become a favourite as well as the emblem of Carnival since 1490.
The Carnival has very ancient origins. In every culture of there has been a period of celebration in which people could subvert the social orders, hierarchies and the laws.
The battle between order and chaos was always represented through masks and parades.
Carnival celebrations, as Machiavelli pointed out, served "to keep the city abundant, the people united and the nobility honored ".
And Carnival in Florence, especially under the Medici reign, was really a grand event.
We can, still today, imagine how it was like at the time: allegorical wagons parading through the streets full of people, dancing and singing songs that incited to joy - forgetting for a little while about how hard life was, about poverty, about diseases and death, and enjoying those fleeting moments of happiness.
Temporary, perhaps, but happiness nonetheless. And what can we ask more of life, really if not a handful of moments of true happiness? Lorenzo il Magnifico knew it well, and knew Carnival, with all that it represented for the people, was worth celebrating big at least once a year! Chi vuol esser lieto, sia: di doman non c'è certezza!