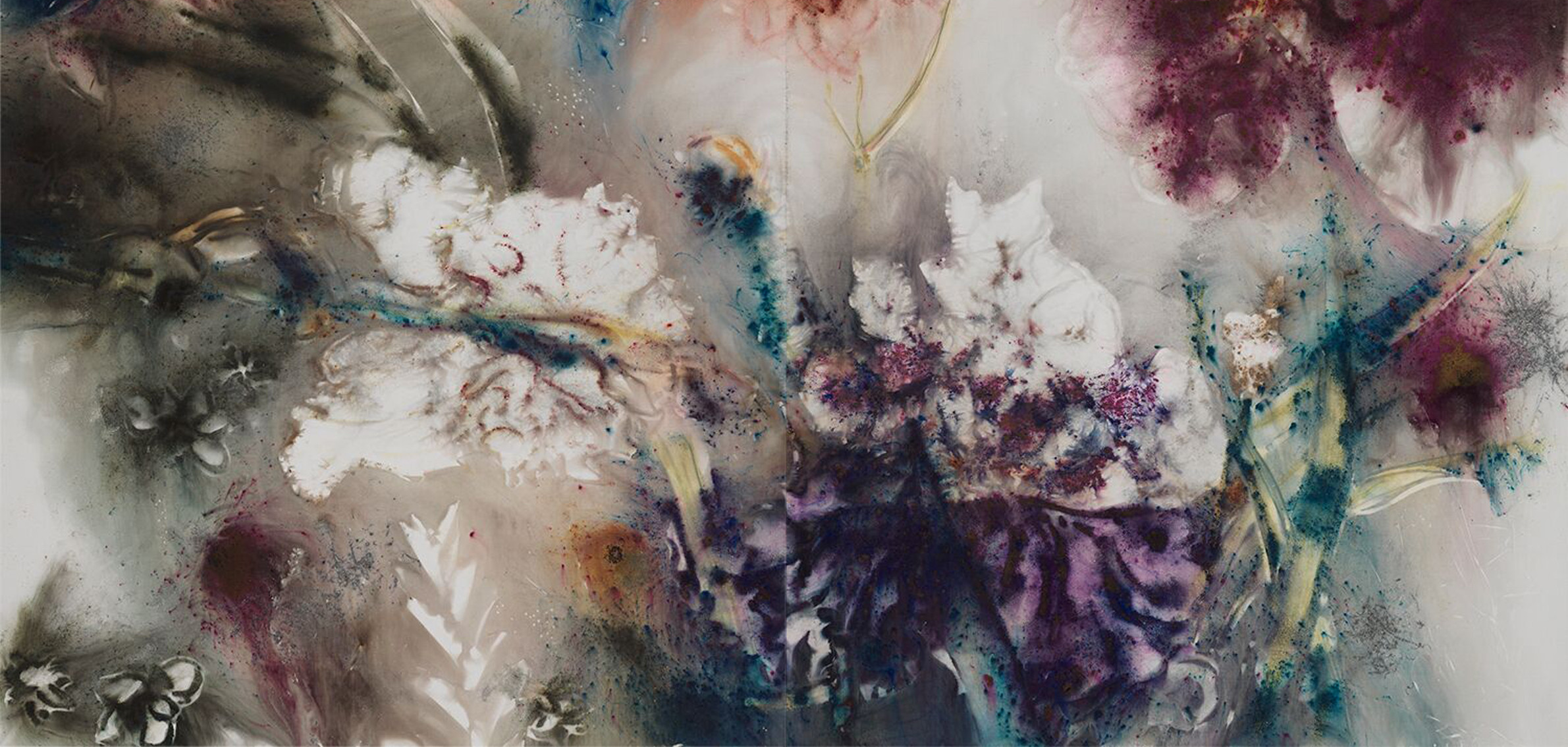 Flora Commedia: Cai Guo-Qiang's explosive exhibition
02-12-2018
You might have heard, a couple of weeks ago, the great crackling of fireworks that deafened Florence for 5 minutes. It was the spectacular performance of the Chinese artist Cai Guo-Qiang, on the occasion of the inauguration of his new exhibition at the Uffizi Gallery.
Flora Commedia was born from the visit of Cai Guo-Qiang to the Uffizi in 2017. The artist got the inspiration for the title from the Dante's Divine Comedy and from the flowers painted in Renaissance paintings, which the artist has studied to create his works. In the representation of the renaissance flora, he encases the spirit of the period, the connection with nature, desires and pleasures, the awakening of humanity, the universe and human emotions.
What makes Cai Guo-Qiang's work unique is the use of a surprising technique, with which he manages to create the perfect mix of tradition and modernity: gunpowder painting.
During the Cultural Revolution and the conflict against Taiwan, living in Quanzhou, a city located right in front of the Taiwan Strait, the young Cai Guo-Quian heard the sound of gunfire coming from the island every day.
Later, while trying to find his own language as a painter, Cai Guo-Quian found himself using that same tool of destruction that had accompanied his youth. He has studied for long the properties of gunpowder and has specialized in making spectacular pyrotechnic events, such as the one inspired by Botticelli's Spring which took place at the Piazzale Michelangelo in Florence. Not by chance, he was chosen as director of special effects for the opening and closing ceremonies of the Beijing Olympics in 2008.
On display, there are about sixty works: paintings made with gunpowder and a selection of sketches that illustrate the creative process of the artist.
Cai's works, are put in dialogue and relation with those of the great masters of the Renaissance, exhibited at the Uffizi: self-portraits, flowers, in a quadreria display just like those paintings of the of the Medici family's collection on display at the Galleria Palatina.
In Cai Guo-Qiang's work, unpowder is a bearer of destruction and creation at the same time. With a refined and complex technique, he manages to use a dark and destructive tool to create beauty.
You have until the 17th of February to admire the works exhibited in Flora Commedia, a one of a kind exhibition, and something that most of us have certainly never seen before.